Online Therapy for Anxiety Treatment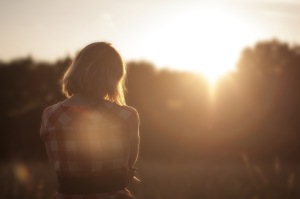 What if freedom from stress, worry, and overwhelm was just a few clicks away?
Well, here you are, clicking around and searching for answers. However, a part of you doesn't believe that you'll find anything that can bring the change and relief that you're searching for.
… But a part of you believes that change is possible. You have a deep desire to move past "getting by" and to start enjoying life. You've been handling it all well enough, but stress, worry, and tension are really starting to take a toll on you.
Stress and worry can stop you from taking the best care of yourself and your relationships. Anxiety can create phobias surrounding people, places and experiences. Fears and doubts can make you feel trapped, confused and alone.
You're thinking about pursuing anxiety treatment.
But… there just doesn't seem to be enough energy in the day, and you can't afford to waste your time.
Living with anxiety doesn't just impact your day-to-day, it has long term impact on your health. Even if you are aware of this, I know that it's difficult to seek the help that you want.
Have you heard about this online therapy thing?
As a mental health professional and anxiety treatment specialist, it's a priority for me to make my services practical, valuable, and accessible to my clients.
The benefits of online therapy include…
– No commute time
– Easy scheduling
– Connecting with a professional while within your own comfortable space
– Traveling, work, family, and other responsibilities won't impede your progress
So, you can save time and reduce stress right away by fitting your therapy into your schedule.
Anxiety Treatment via online therapy can help you access insight, understanding and useful tools from a skilled therapist from home, so that you can start making a significant impact in the quality of your life without added hassle.
I'm passionate about helping people like you take power over anxiety and find fulfillment in life. Because of ethical online therapy platforms, I can offer my support and expertise to anyone in the state of California. So let's start talking about how therapy might be able to help.
I can't wait to start collaborating with you about your next steps toward a more productive, peaceful and joyful life experience.
Contact me via telephone or email for more information. I'm happy to answer any questions you may have!