Family Counseling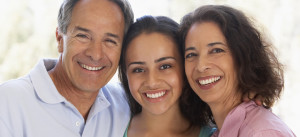 Are You Concerned About Your Family And The Well-Being of Your Children?
Have recent changes or stressful events impacted your family's structure or sense of trust? Are you concerned about how family stress is impacting your child or teenager's behavior? Is your marriage struggling, or are you in the process of separation or divorce? Are you a single parent with little support? Perhaps you are wondering how to protect your own emotional well being, as well as that of your child or teen. Do you wish that you and your loved one(s) could find a way to deeply enjoy the life that you have together?
Contact me for a free phone consultation!
Watching your family and children change or struggle can leave you feeling frustrated, overwhelmed, or even deeply afraid. Co-parenting, regardless of if you are married, separated or divorced is often filled with obstacles in communication and understanding.
Many families struggle to create and maintain a structure that really works. And, it's not uncommon to feel sadness, anger, fear, or resentment when times get tough. These feelings may be aimed at your spouse, co-parent, child, your ex's new partner, other family members, or even at yourself – especially when there are frequent arguments, emotional withdrawal, or dishonesty persisting between family members. Whether your intention is to have a low-conflict separation or divorce or to reignite your family's connection, family counseling can offer support and promote healing for your family when it's needed most.
Many Families Face Struggles That Seem Too Hard to Handle
It's likely that other people in your family – especially your child or teen – feel as confused or upset as you do. Family conflicts and stressful life transitions appear for most of us at one point in our lives. While most families would benefit from counseling during times of transition and increased stress, for some, getting help is critical. If one of your children or your family as a system is experiencing prolonged stress, untimely loss or change, or exhibiting uncharacteristic behaviors, family counseling can provide the support and resources needed to help you navigate this challenging time.
Many situations or circumstances increase conflict or distance within a family, and this can pose a true threat to the healthy development of your child or adolescent. The foundation for your child's mental health is established through your role as a parent or part of a parenting team. Family counseling can help all members of your family create more practical and positive views of your family's situation. Seeking support before a concern becomes a severe problem can have a significant impact on the wellbeing of your home life and on your child or teen's future success in life.
Family Counseling Provides Structure and Effective Strategies
The unique space of family counseling allows you and your family to share experiences and set common goals, as well as experience improved communication, healing connection and lasting change. Family counseling brings about the change that is necessary for all members of the family to heal and grow along side one another, whether the singular home is intact or not. In session, vital discoveries are made that allow us to address the core issues that impact you and your child. We come to a better understanding of the needs that each family member has, and through the connection with me as your therapist, these needs will begin to be met within your family system. Practical goal setting, effective strategies, and family collaboration can lead to genuine results for your family.
I can help you to identify and address what feeds your family's individual and collective conflicts and struggles, and help you move toward more positive experiences. Together, we will begin to build a strong family foundation, consisting of effective boundaries, awareness, respect, and healthy communication. You can learn fundamental tools that can help you better address your unique family needs, develop healthy problem-solving skills and become more in tune with your child's needs and level of stress.
The peace and success that you desire for your child and for your family system is possible. With help, you can develop a harmonious home environment, heal inter-family relationships, create structure for your children, encourage appropriate behavior and achieve balance and joy. In family counseling, you can really identify the strengths that exist within your family system, enhance these strengths, and facilitate healthy growth and change.
Contact me for a free phone consultation.
You may believe that your family could benefit from counseling, but still have questions or concerns…
I think that family counseling could help, but I'm concerned about time and cost.
I invite you to look at family therapy as a valuable investment in your family's current and future wellbeing. I also encourage you to consider the positive impact that the investment of counseling can have on your child's future and the future success of your family system as a whole. The mental and emotional health of your child is directly related to the state of your family system, and it's never too soon or too late to make an important impact on your child's and family's future.
I will work with you to make family counseling a valuable use of your time, energy and expense. We will set both short and long-term goals and focus on that what is most productive and necessary for you and your family. Finally, consider seeking counseling as a proactive step that can help to prevent further stress and emotional pain, which can be priceless.
How do I know if family therapy is truly necessary?
I can conduct an initial counseling assessment to determine who the therapy unit will consist of (family or individual), as well as the nature and severity of the situation or issues at hand. I will immediately consider the extent to which I feel you, your child or teen, and/or your family may benefit from counseling. We can discuss potential hopes and goals.
Even if what your family and your child or adolescent is experiencing seems like typical behavior considering the current situation (such as a divorce process or another family transition), persistent life stress and troubling behaviors will likely increase without proactive measures. I can share resources and help to establish new tools that will help you to make useful discoveries, which will be valuable assets right away. A significant change often happens even with small shifts.
What if some family members refuse to go to family counseling?
Often, there is at least one family member who is hesitant to explore the idea of family counseling. In the initial session, we can discuss the various therapy options together, and it is common that a reluctant child or a skeptical co-parent will quickly embrace the potential that a therapeutic setting can offer to your family system. Once the relationship is established between family and therapist, families as a whole often begin to deeply appreciate the support, structure and change that family counseling provides..
I invite you to call me for a free phone consultation to discuss your family's specific needs and to answer any questions you have about family, divorce or individual counseling and my practice.
Contact me for a free phone consultation