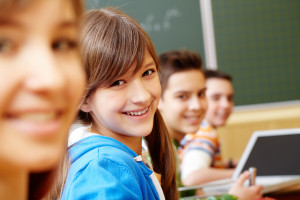 Are You Concerned About Your Teen or Preteen's Emotional, Academic and Social Development?
Do you have concerns that your teen or preteen may be experiencing emotional and social stressors that are difficult to manage? Do you wonder about how moving into a new grade in school may impact his or her academic confidence and performance? Are you worried that peer pressure may be influencing your preteen to make poor choices?
There are many factors that can impact a preteen's well-being. Perhaps changes in your family, the transition to junior high school or high school or a change in a peer group has recently occurred – or will occur in the near future. During this developmental stage, a teen or preteen often struggles with self-esteem, relating to others, balancing school and personal life, reducing stress surrounding homework or test anxiety, and much more.
Bad habits from earlier years may resurface during this transitional phase, or perhaps entirely new concerns or behaviors have emerged, leaving you feeling unsure of how to support your growing teen or preteen. Your child needs a solid foundation of healthy confidence, self-awareness, and stress-management skills – and a group setting can offer the perfect environment for learning and maintaining healthy behaviors and values.
---
9th grade group

The Strong Start Workshop is an 8-week group personalized to each 9th grade student to help them thrive in high school. It provides teens with the tools and skills they need for a strong start by arming them with a solid sense of self, knowledge of what motivates him or her, what he or she has to contribute, and how to recognize and manage stress in healthy ways. My partner and group leader Shannon Philip is the Co-founder of Shinebright, an organization dedicated to helping young people flourish by giving them tools to embrace who they are and strengthen their self-worth.  
High school is the time to identify personal goals and strengths. Learn more: The Strong Start Student Workshop
When:  On-going weekly groups; please contact me about current openings (weekday and weekend)
Where: 11340 West Olympic Blvd., Suite 210 West Los Angeles 90064
Middle School Group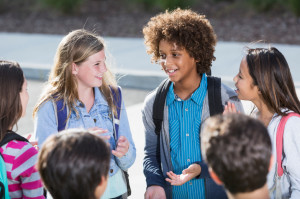 PreTeen Talk  focuses on social, academic and personal success for middle school students. I offer on-going, weekly groups for preteens (grades 5-8) who are navigating academic, emotional and social pressures. It's an affordable and effective way to increase your junior high student's sense of self-confidence, connectedness to peers and mentors, and over-all well-being.
Middle school is a critical period in adolescent development, both mentally and emotionally. This group's positive environment aims to support you and your middle school child, and is a proactive step toward best mitigating and managing upcoming changes and stressors.
When:  On-going weekly groups; please contact me about current openings (weekday and weekend)
Where: 11340 West Olympic Blvd., Suite 210 West Los Angeles 90064
---
Contact me for a free phone consultation to discuss your goals.
We can discuss upcoming groups and personalize a plan for your teen or preteen's participation.
VIEW PRETEEN TALK FLYER IN .PDF FORMAT:
VIEW THE STRONG START STUDENT WORKSHOP FLYER IN PDF FORMAT:
Strong Start Workshop Los Angeles