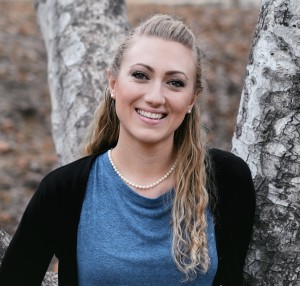 Offering Clarity, Hope and Solutions
Are you secretly longing for relief and change, but not sure how to make it happen?
It may be hard to see right now, but I believe that life has incredible things in store for you.
I serve people who desperately want to live a life that isn't haunted by anxiety, stress, and negativity.
Also, I specialize in guiding teens who struggle with obstacles both minor and severe, from occasional worry and stress to crippling panic, OCD or depression. I also offer help for parents who are looking for a way to connect with their teenager. 
I'll guide you (or your teen) through building a more fulfilling life, while adding in extra benefits like better relationships, productivity at work or in school, and a healthier sense of who you are and how to get what you need.
I will be supportive of your growth process – without judgment. Life's challenges impact each of us in unique ways. I can help you to achieve the goals that are most meaningful to you. I am a therapist because I believe in the high quality of life that can be experienced when we prioritize healing and growth.
Contact me now via email or phone with any questions about counseling and therapy: Contact Kristine
You can also join my newsletter and download my free e-books:
Anxiety tools: Click Here: The 5 Anti-Stress Tools To Reduce Anxiety
Teen wellness: Click Here: Free Checklist To Identify Teen Depression
My Background and Treatment Focus
I am so passionate about helping teens, preteens and their families because of all that I overcame during those tough formative years as a teen and young adult. I continue to be inspired by the growth that I have seen occur for the clients that I've worked with.
I earned my M.A. in psychology with an emphasis in marriage and family therapy from Phillips Graduate Institute in Los Angeles. After the years of practice at internship level following my degree, I acquired my state license as a marriage and family therapist. Since then, continued training has helped me focus my approach to therapy, which incorporates strength-based and solution-focused approaches, along with attachment-based healing modalities that can address past and present trauma (both minor and severe). I call upon my understanding of how our minds, brains and bodies experience and process emotion and human interactions, bringing concrete success and healing to my clients.
Who I Am and How I Work
When I'm not providing individual therapy, group therapy, free webinars or parenting courses, you'll probably find me learning from and connecting with other professionals, writing and reading, or playing music with friends.
I am unique in this field because of the authenticity and respect that I bring to the therapy space. My therapy practice is unique because of the genuine healing and lasting success that my clients access.
My philosophy is that you as my client are the leader when it comes to your own life. My role is to be a curious and supportive guide, as well as the skilled expert on what will make your therapy journey successful. I offer a healthy balance of gaining understanding of the present while also taking action toward the future. I am both creative and focused in my approach to working with you or your teen as my client.
If you are considering therapy for yourself or a loved one, there may be obstacles in your way. You might feel overwhelmed about moving forward. However, the right therapist can help you bring your goals and hopes to life and invite possibilities to unfold.
Let's Connect!
You can connect with me now by joining my mailing list and download a free article!
Anxiety tools: Click Here: The 5 Anti-Stress Tools To Reduce Anxiety
Teen wellness: Click Here: Free Checklist To Identify Teen Depression
Please contact me via email or phone for more information.
I'm happy to answer any questions that you have about me, my practice and my therapeutic approach. Let's work together to end the stress and find the relief that you crave. Contact me now!
---
Testimonials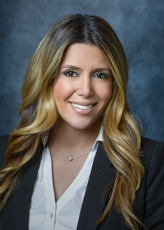 "I have had the pleasure of working with with Kristine on several clinical cases. She has a strong commitment to her clients and provides excellent care. She is also very personable and an excellent collaborator. I feel confident in recommending her as a therapist for my clients."
– Dr. Ellie Mizani, Child & Adolescent Psychiatry, Adult Psychiatry, ADHD, and Women's Mental Health http://www.mentalhealthctr.com/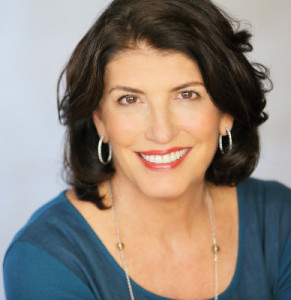 "Kristine is a caring, perceptive and skilled therapist. Because of her vibrant energy and deep insight, she is especially gifted working with teenagers and young adults. I have had the opportunity to know her since she first began her practice and I highly recommend her work." 
– Mary Kay Cocharo, LMFT, Certified Couples Therapist for over 25 years http://www.mkcocharo.com/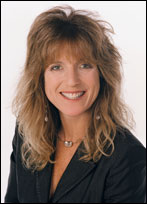 "Kristine has compassionate energy and a wonderful ability to connect with children, teens, and families. She is skilled as both a psychotherapy group leader and an individual therapist. I highly recommend her work to those looking for relief from anxiety, depression, and troubled family dynamics."
– Dr. Bonnie Goldstein, Director of the Lifespan Psychological Center and Certified Sensorimotor Psychotherapist http://www.drbonniegoldstein.com/
---
Serving areas:
Sherman Oaks CA; Encino CA, Reseda CA, Studio City CA, Van Nuys CA, Valley Village CA, Valley Glen CA, North Hollywood CA, Tarzana CA, Woodland Hills CA, Granada Hills CA, North Hills CA, Santa Monica CA, Los Angeles CA, West Los Angeles (West LA), and surrounding areas. Online therapy available throughout the state of California.